Functional Safety Engineer (TÜV Rheinland) for SIS Training 2019 22. - 25. October, Bratislava
---
Why should you attend
IEC61511 ed2.0 released in February 2016, clearly indicates as a 'Normative' requirement: • That anybody involved in safety lifecycle activities shall be competent to carry out the activities for which they are accountable. • That a procedure shall be in place to manage competence of all those involved in the SIS life cycle. • That a periodic assessments shall be carried out to document the competence of individuals against the activities they are performing and on change of an individual within a role. Take advantage of this course, examination and certification to prove your clients, peers and management, your competency in the field of Functional Safety. Success in the final examination certifies your functional safety knowledge on your personal name, adding a great value to your professional career and image.
---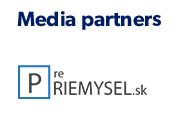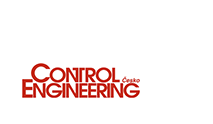 Course objective
The main objective is to provide all engineers involved in safety instrumented systems with elementary and necessary knowledge about functional safety, based on the leading international functional safety standards IEC 61508 and IEC 61511. A second objective is to give anybody attending the course the opportunity to have his or her functional safety competency confirmed by the TÜV Rheinland upon successfully passing the exam.
Trainer - Tino Vande Capelle
Qualification: Senior Functional Safety Expert
Experience: 30+ years
154 Given trainings
2127 Students teached
Tino was educated in Belgium where he gained qualification in Automation & Critical Control Systems. During his 30+ years career, in a variety of areas such as LNG, Petrochemical, Refining and Petroleum Industries, he gained significant experience performing Technical Management, Marketing & Technical consultancy, hardware & software engineering, process control engineering, troubleshooting and field instrumentation using advanced control, distributed control, scada, emergency shutdown, fire & gas, compressor control and PLC systems. Tino is a Senior Functional Safety Expert (TÜV Rheinland) & Trainer for Safety Instrumented Systems (SIS) with the International TÜV Rheinland Functional Safety program. He is currently number 2 on the list of all trainers on the TÜV Rheinland website. His FS Expert (TÜV Rheinland) ID is 109/05 and can be found on the TÜV Rheinland website. TinoVC is an accepted course provider of the TÜV Rheinland Functional Safety Program for Safety Instrumented Systems (SIS) and can be found under the following link: course provider.
Functional Safety. Are you competent?
---
Prerequisites
In accordance with the FS Engineer (TÜV Rheinland) Program: • Minimum 3 years experience in the field of functional safety. • University degree (Master's or Bachelor's degree in Engineering) or equivalent engineer level responsibilities status certified by employer.
Course dates: 22 - 25 October 2019
• Course exam date: One day after the course (25.10.2019) • Course language: English • Course place: Bratislava, Slovakia • Duration: 3 days + 4 hours exam • Participants: Maximum 20 • Timing: 8:30 - 17:00 for first 3 days of traing, and 8:30-12:30 for 4th day of exam
Training price: 2350 €
The price includes: • Course material, GM International SIL manual and SIL informative poster. • Registration fees and certificate of attendance • Upon successful completion of the exam a FS Engineer (TÜV Rheinland) certificate and a listing on the TÜV Rheinland website • Refreshments and lunch for 4 days. The training course contains both theoretical instructions and practical exercises.
---
About organiser - KFB Control

Automation, information technology and design together with implementation of time and attendance and access systems are the core business for KFB Control Ltd. since 1999.
Our company has valid engineering agreement with Schneider Electric, is official authorized partner of Honeywell Process Solutions, Matrikon distributor premier and dormakaba regional partner.
Go to www.kfb.sk
Need help?
Fill in contact form and we will contact you
---
Media partner - PrePriemysel.sk
Spravodajský portál prepriemysel.sk je určený pre čitateľov z priemyslu, ktorí sa chcú dozvedieť aktuálne a originálne informácie zo strojárstva, automobilového priemyslu a energetiky.
Našou víziou je pomáhať priemyselným spoločnostiam, aby sa zviditeľnili na internete. Okrem článkov a propagácie cez sociálne siete pomáhame firmám s online marketingom, tvorbou podujatí a natáčaním firemných video vizitiek.
Go to www.prepriemysel.sk
Media partner - Control Engineering Česko
Control Engineering is the leader in connecting the global industrial engineering audience through coverage of and education about automation, control, and instrumentation technologies in a regionally focused, actionable manner through online and print media and in-person events.
For more than 55 years Control Engineering has been the recognized global information leader for automation engineers who design, implement, maintain, and manage control/instrumentation systems, components, and equipment.
Go to www.controlengcesko.com